If you want your work to matter, join us.
New Mexico Mutual never stops working to make life better for the people we protect. What we do matters—and when you join us, your work will matter, too. We're looking for innovators from many fields, like IT, finance, accounting, marketing, HR and "traditional" insurance. If one of these fields is your field, take a look at us—and discover the rewarding career that awaits you at New Mexico Mutual.
#1 Provider of Workers' Compensation Insurance in New Mexico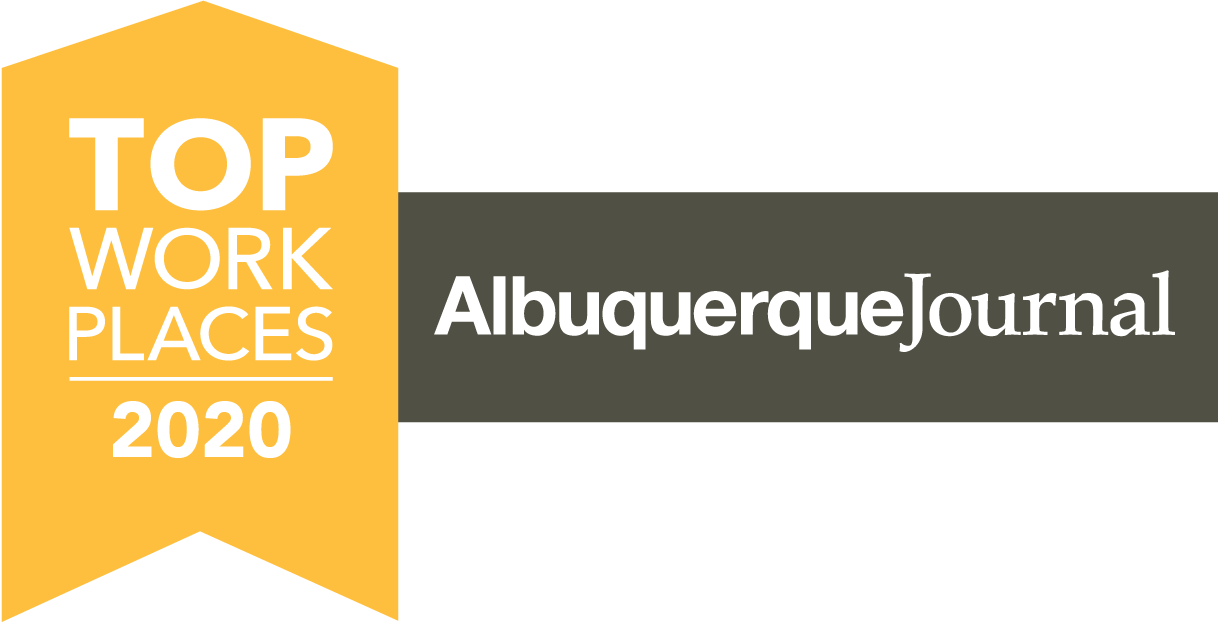 Recognized as a Top Workplace

AM Best Rating of A-, Excellent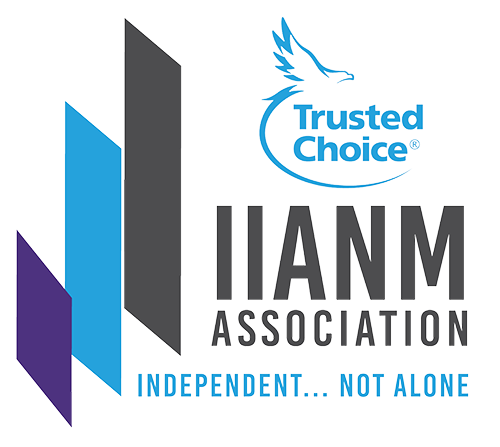 Sustainable, Energy Efficient Home Office
Chief Executive Officer
The role of Chief Executive Officer provides you with the opportunity to lead New Mexico's premier insurance organization, voted a Top Work Place 2020. Your leadership will be critical as we purposefully chart our course for the future and work to attain strategic business objectives. Our purpose is to provide workers' compensation insurance products with a dedication to service excellence, relationships built on trust, and ownership of our mission, while acting as one team embracing bold thought and action. If this leadership opportunity inspires and challenges you, take a look at New Mexico Mutual.
Reports to Board of Directors
Data Warehouse and Business Intelligence Developer
The Data Warehouse and Business Intelligence Developer is responsible for working with the Business Analytics team to define, develop, and support New Mexico Mutual analytic systems. The ultimate goal of the DW and BI Developer is to provide end users timely, accurate, and easier access to data for reporting and analysis.
Reports to Analytics Technical Manager
Innovation Project Manager
The Innovation Project Manager is responsible for guiding multiple parallel innovation initiatives from initial concept to launch. The successful candidate will drive project execution efforts while ensuring that deliverables meet internal and external customer requirements. Strong communication skills are essential and include timely progress reporting and project reviews with the leadership team. As a champion of innovation and change, the project manager will work across business units to incorporate new capabilities into the company culture with positive impact. This role also requires a high level of business acumen to see the big picture as well as manage the project details and allocate resources effectively.
Reports to Underwriting Department
Software Developer I
This position develops moderately complex software applications for the organization. Integrates internally developed applications with off-the-shelf applications from 3rd party vendors. Maintains existing applications, in addition to creating new applications as required. Provides end user training/support on developed applications. Learns organization-specific procedures & techniques from more senior members of thesoftware development team.
Web Administrator II
This position supports all aspects of the company's web-based applications and systems. This position is also responsible for the support of the company's web servers, including the server that hosts the internal and external versions of the parent company and any managed subsidiary websites. This position also maintains web-based programs that exist on the company's web servers, utilizing the industry standard web-based programming languages for existing and new development.
System Administrator II
This position is responsible for daily operations, maintenance, troubleshooting of the computer systems, applications, storage systems, and critical computer systems that are used to support business needs. This position installs, configures, and maintains applications running on RedHat and Windows servers. This position also assists with the responsibility of overseeing the overall welfare of corporate servers, storage systems, databases, applications, and supporting hardware. This position onboards new users, maintains a ticketing queue and assists other members of the team when
required.
IT Infrastructure Manager
New Mexico Mutual Hiring Process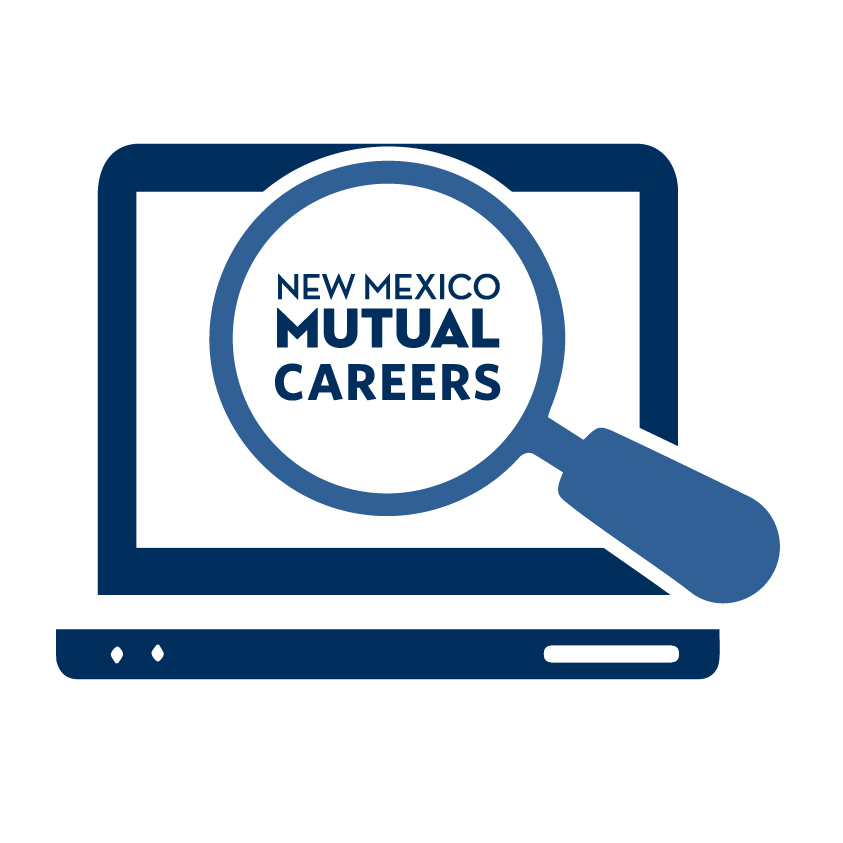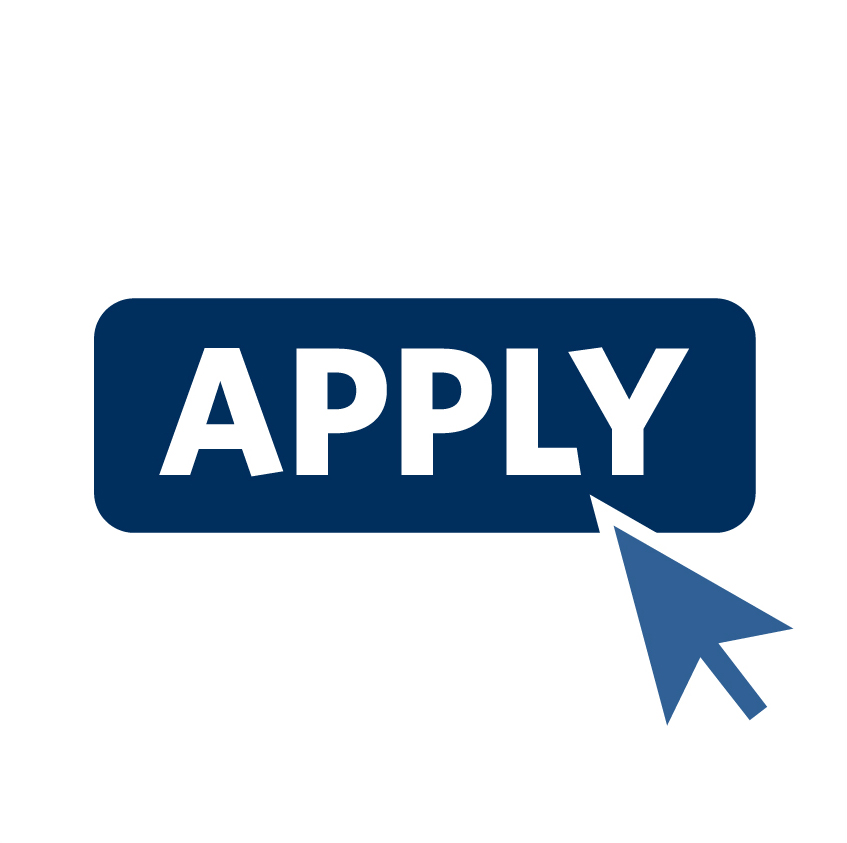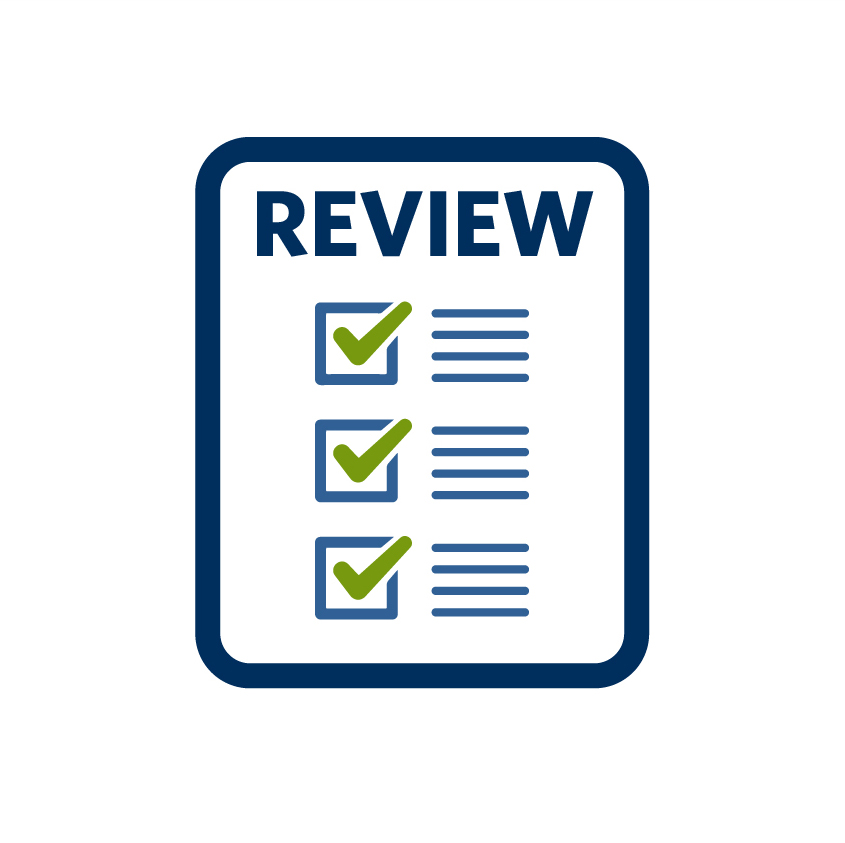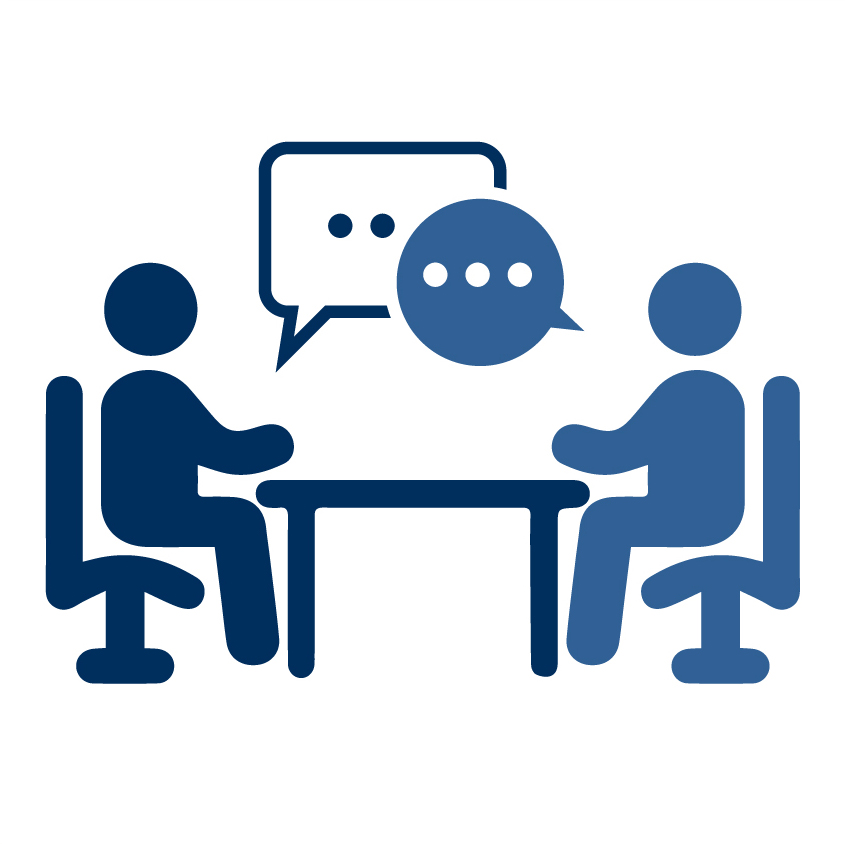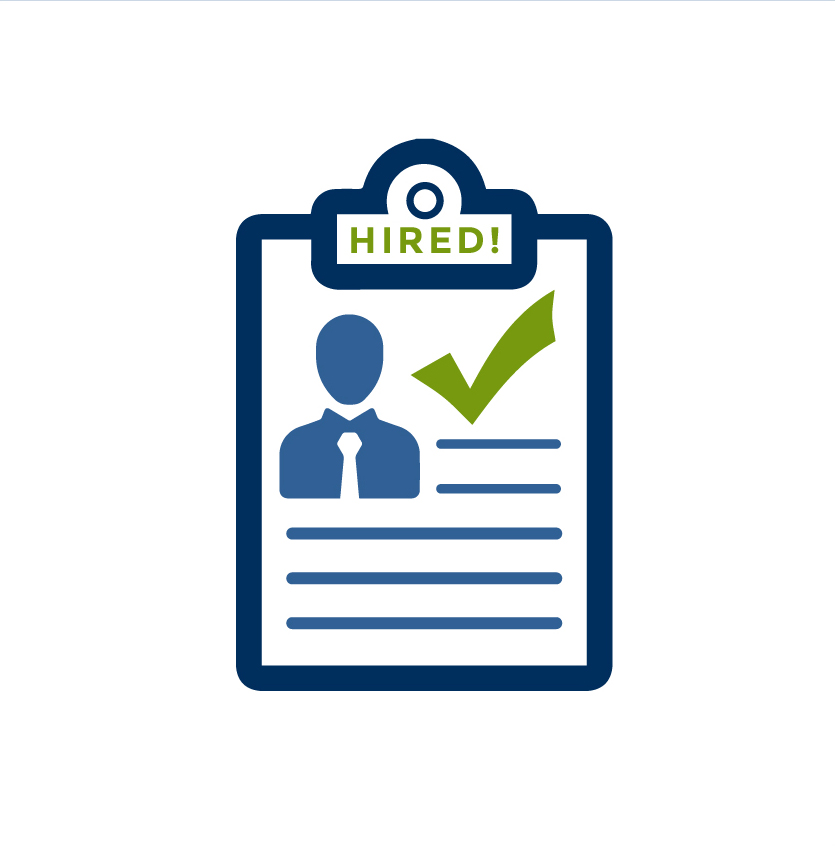 Job Offer & Pre Employment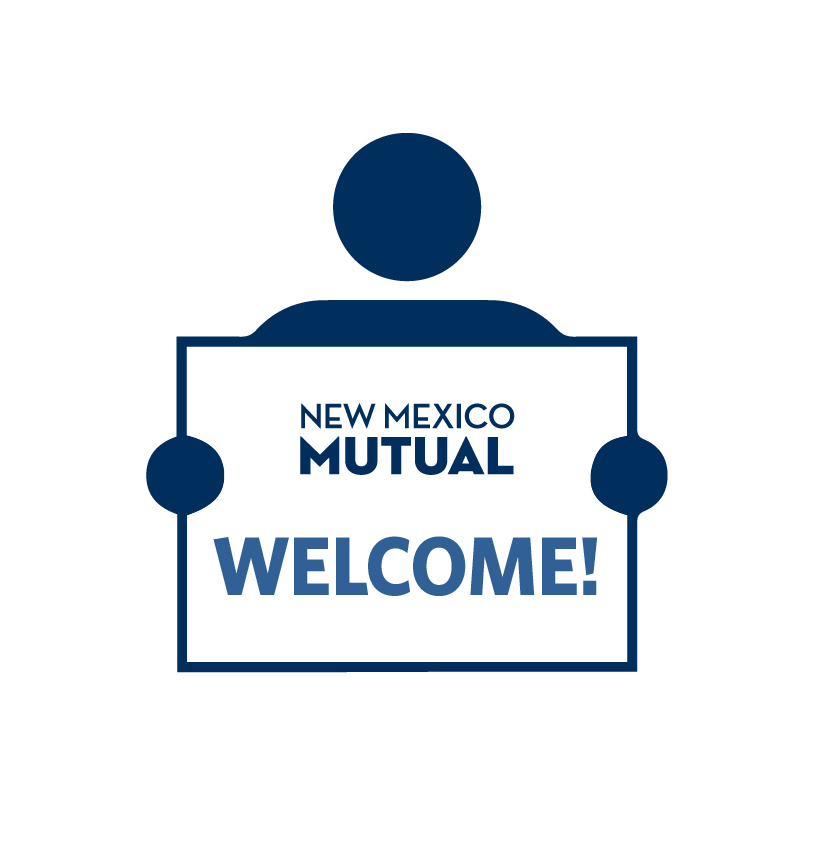 Underwriting
New Mexico Mutual underwriters evaluate the risk of accidents and injuries at businesses that apply for coverage. Based on these evaluations, they calculate the amount of premium that will be required to cover the risk. We rely on their expertise to help us maintain a healthy balance between the preservation of our company's financial stability and the well-being of those we insure.
Claims
Claims adjusters coordinate and manage the covered benefits and services our company provides to injured workers. They investigate on-the-job accidents and consult with medical experts to determine the types of services required. They also authorize and monitor care throughout the recovery process, working closely with health care providers and medical case managers.
Business Analytics
This department analyzes vast amounts of raw data to uncover hidden business trends and patterns. Data analytics can also pinpoint waste, allowing us to capture additional resources for injured workers. New Mexico Mutual bases many of its business decisions on the information data analysts provide.
Corporate Governance
Working with our Board of Directors, the Corporate Governance department sets the rules and practices that guide our company's conduct. The department serves as our moral compass, overseeing key areas including ethics, regulatory compliance, legal affairs, government relations and more.
Marketing
New Mexico Mutual's marketing team orchestrates a wide range of activities. They include strategic planning, data analysis, business development, agency relations management, branding, corporate communications, media relations, social media and special events. The department also acts as a liaison between our company and several insurance industry associations and business groups.
Risk & Safety
The certified specialists in this department work with policyholders to keep their workplaces safe and accident-free. In addition to performing on-site risk assessments, they provide a wealth of training on the diverse safety needs of many industries.
Finance & Accounting
Finance and accounting professionals safeguard our financial strength to ensure that we can continue to meet the needs of our policyholders and injured workers. They manage our company's budgeting, financial reporting and forecasting functions.
Premium Audit
At the end of each policy year, premium auditors recalculate the estimated premiums that policyholders paid throughout the year. The new calculations reflect any business changes that may have occurred, such as the hiring of new workers. Depending on the type of changes, policyholders may receive a refund or be billed additional premium once the audit is complete.
Information Technology
New Mexico Mutual's business-savvy IT team develops and maintains the secure, sophisticated systems we use to manage, process and store information. Working in an increasingly complex field, team members handle everything from hardware and software to databases, servers, communications and more. We also rely on the IT department to help us identify key trends, become more efficient and provide better customer care.
HR & Administration
HR professionals handle the full gamut of employment-related activities, from strategic planning and recruiting to benefits, training, compensation and more. They also develop programs and experiences designed to promote holistic wellness and create an engaging, fulfilling workplace environment. Administrative professionals manage a variety of business functions including planning, operations, accounting and finance, and others.
Provider Relations
Provider Relations professionals build and maintain strong relationships with the healthcare providers in our statewide provider network. New Mexico Mutual contracts with these providers to help us deliver excellent, cost-effective care to injured workers. The network includes medical providers, acute occupational care facilities, hospitals, surgical centers, rehabilitation centers and pharmacies.
You've got questions, we've got answers. Send an email or give us a call so we can help!
Looking for an internship opportunity?
As a New Mexico Mutual intern, you'll help us tackle real-world challenges in a supportive, collaborative environment. The experience you gain will give you an edge for the job hunt ahead. So join us—and get ready to roll up your sleeves!