New Mexico Business is our ONLY business, so we know the territory.
With New Mexico Mutual, you get great local service from experienced workers' comp professionals. Your clients get quality coverage plus free access to an array of risk and safety services—the tools they need to prevent injuries and control cost.
Our agent portal makes it easy to do business with us.

Roadrunner Quick & Easy
Our submission solution is for clients of all sizes, with binding authority on qualifying quotes under $10,000 in annual premiums.
Roadrunner Quick and Easy will get you out from behind your computer sooner—and back to the real work of selling. Plus, you'll be able to quote on the road using your computer or mobile device.
Roadrunner uses the same rating engine as PolicyCenter, so you get the same quotes, commissions and rates no matter which system you choose. The difference is that Roadrunner is streamlined—and it's loaded with extra technology to make your job easier.
Roadrunner uses Google technology to look up your client's address and fill it in FOR you. There's also a Class Code Wizard, which gives you class codes to choose from when you enter a description of the business. There's a built-in look-up system for NCCI e-modifications. And since Roadrunner runs on Salesforce, you get to manage your own credentials and permissions, too.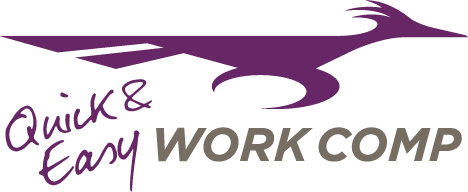 Launch Roadrunner Quick and Easy
Start quoting and access PolicyCenter by logging into Roadrunner below.
Need help logging in? Contact 505-345-6245 or roadrunner@newmexicomutual.com
Please use Edge, Firefox, or Chrome. Roadrunner is not supported by Internet Explorer.

New Mexico Mutual is financially strong, with an A- (Excellent) rating from A.M. Best.
We're proud to offer competitive, cost effective workers' compensation coverage.
What your client can expect with their policy.
We strive to provide our policyholders with the tools and information they need to encourage workplace risk management. Developing a strong and trustworthy working relationship with our policyholders is extremely important to us at New Mexico Mutual. Together, we work towards a common goal of keeping the cost of their workers' compensation claims to a minimum, while helping them maintain a safe workplace for their employees to work injury-free.
Report Fraud
New Mexico Mutual has a "Zero Tolerance" policy for fraud, and aggressively pursues allegations of fraudulent activities by injured workers, medical providers, or employers. Any agent, customer, or employee may anonymously communicate or report any Code of Conduct matter through the Lighthouse Alert Line or call 1-877-222-2006.