Bringing workers' comp within reach
Nearly 30 years ago, New Mexico Mutual transformed workers' compensation for New Mexicans—and we're still leading the way. Pioneering new approaches to what we do is in our blood. Help us to keep our focus on what matters most. 
Before 1991, workers' compensation insurance was scarcely available in New Mexico, even for those who could afford it.
Most insurers excluded small- and medium-size employers and the oil & gas industry, both crucial to our economy. 
To address the problem, lawmakers created the New Mexico Mutual Casualty Company in 1991. They charged the company with providing quality, affordable workers' compensation insurance for businesses of all kinds.
Today, homegrown New Mexico Mutual insures one third of the state's workers' compensation market. Businesses of all sizes and types can get our competitively priced coverage, as lawmakers envisioned. And our company is financially strong, with an A- (Excellent) rating from A.M. Best.
Innovating better ways to serve customers has been our way of life from the start, and today's technologies have accelerated the tradition. From gleaning new insights through data analytics to designing more flexible rating programs, we're helping to build the future of workers' compensation. It's a role we're privileged to play on behalf of the businesses and workers we serve.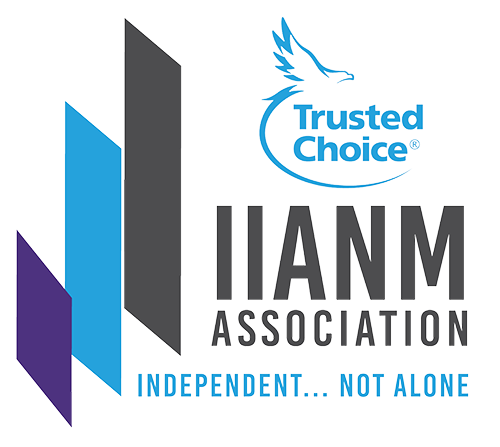 Supporting Our Agent Partners
New Mexico Mutual proudly supports independent insurance agents as an Elite Sponsor of the Independent Insurance Agents Association of New Mexico (IIANM). We work with more than 400 agent partners to sell our products and services across the state.

New Mexico Mutual is financially strong, with an A- (Excellent) rating from A.M. Best.
We're proud to offer competitive, cost effective workers' compensation coverage.