The fundamentals we live by
In creating our mission and values, the leaders of our company crystallized the deeply held beliefs that guide our actions. Today these corporate touchstones keep us on course as our industry undergoes rapid changes.
What We Do and Why We Do It
Providing great workers' comp coverage at affordable prices is what we do, but it isn't the whole story. What drives us is our belief in New Mexico—and a heartfelt commitment to our state's success.
Our Mission Statement
To provide access to quality, cost-effective workers' compensation insurance and services for our customers.
We believe that the interests of our policyholders and their employees are of primary importance. They provide the reasons for our existence and the rationale for the resources with which we operate. 
We believe we have an obligation to provide leadership in the field of workers' compensation by which others are measured. 
We further believe in value-based management in all our dealings with our stakeholders.  We believe the long-term success of New Mexico Mutual is dependent upon people. We believe our employees are our most valuable asset and that the continued enhancement and increased diversity of our work force is to be valued and celebrated. 
We believe in a strong statewide presence by cultivating progressive relationships with local agents and their communities.
Core Values
SERVICE EXCELLENCE | TRUST | OWNERSHIP | ONE TEAM | BOLD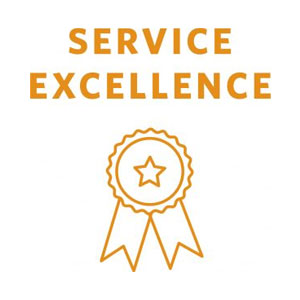 We are dedicated to SERVICE EXCELLENCE.
Consistently exceed the expectations of our customers, community and each other.
Actively listen, define expectations and continuously build relationships.
Demonstrate that no job is too small.
Perform with a sense of urgency.
Exhibit dedication, enthusiasm and passion.
Solve problems to overcome barriers to exceptional customer service.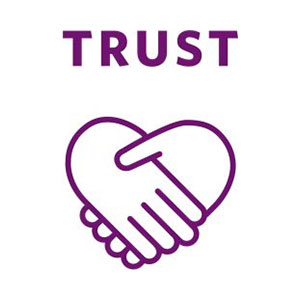 We believe TRUST is essential.
Deliver on our promises through transparent, ethical and respectful interactions with our customers, community and each other.
Always do what you say you will do.
Establish and communicate clear expectations.
Contribute constructively and candidly.
Consistently act with honesty and integrity.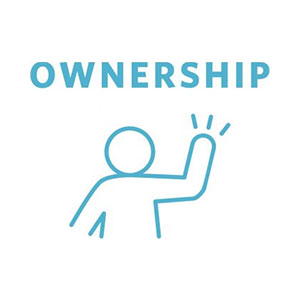 We proudly take OWNERSHIP of our mission.
Embrace personal responsibility and demonstrate commitment to the long-term viability, success and growth of New Mexico Mutual.
Hold yourself and others accountable for behaviors, actions and results.
Lead by example by offering solutions and following through.
Think like an owner ensuring that all resources are managed in a responsible and effective manner.
Take the initiative to be informed and inform others.
As a steward, take responsibility for the ongoing sustainability of the Company.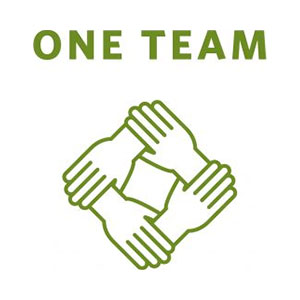 We are ONE TEAM.
Work together to deliver a seamless, high-quality customer experience.
Share agendas, objectives and expertise in a collaborative manner.
Create an environment that values diversity of thought and background.
Include others affected by a decision.
Give positive feedback, recognize contributions and celebrate team success.
Take initiative with customers outside area of responsibility.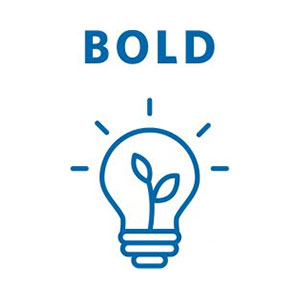 We embrace BOLD thought and action.
Anticipate the needs of the market by embracing innovation with swift, confident actions.
Learn new methods and grow from successes and failures.
Use information technology and best practices to exceed industry standards.
Demonstrate creative thinking to challenge the status quo.
Relentlessly pursue knowledge in all areas of workers' compensation insurance.