Leading the way
Executive officers safeguard the quality of our operations and carry out the company's strategic plan. By innovating better ways to serve businesses and workers, they keep us at the forefront of our industry.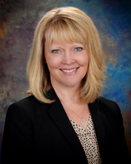 Kellie Mixon
President and Chief Executive Officer
Kellie Mixon is President and CEO of New Mexico Mutual, the state's largest workers' compensation insurance provider. Ms. Mixon has been with the company for 27 years serving in several senior leadership roles during her tenure. She holds a Bachelor of Accountancy degree from New Mexico State University. As CEO, she is advancing the company's legacy of innovation and providing service excellence for policyholders, workers, and agent partners.
The Los Alamos native was recognized as a 2019 Woman of Influence by Albuquerque Business First. She is a graduate of Leadership New Mexico and serves on the Board of Directors of United Way of Central New Mexico, Greater Albuquerque Chamber of Commerce, and the New Mexico Chamber of Commerce. She also serves as a member of the Executive Committee of the American Association of State Compensation Insurance Funds (AASCIF).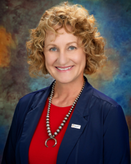 Gina Hickman
Vice President and Chief Financial Officer
Gina Hickman oversees New Mexico Mutual's financial operations and strategy, as well as its risk management, investment and treasury functions. She's also responsible for all of the company's compliance, reporting and banking activities. Gina has more than 30 years of experience in finance and accounting, including 20 years of service in CFO and executive leadership roles. Before joining New Mexico Mutual, she served for 12 years as deputy director of finance and administration for the New Mexico Mortgage Finance Authority.  Hickman, a CPA, earned her Bachelor of Accountancy degree at New Mexico State University. She is a member of the Government Finance Officers Association and the American Institute of Certified Public Accountants.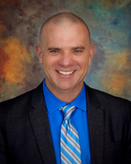 Dan Girlamo
Vice President of Claims
Dan oversees New Mexico Mutual's claims, provider relations, and risk & safety management functions. He also provides senior-level management services for Integrion Group, New Mexico Mutual's wholly owned TPA subsidiary.  Dan worked his way up from claims adjuster to his current position over the course of 25 years with New Mexico Mutual. Girlamo holds a bachelor's degree in English from Western Connecticut State.
Kristen Carey
Vice President of Underwriting
Kristen oversees New Mexico Mutual's underwriting, business analytics and premium audit functions. She joined the company as manager of business analytics and was promoted twice, first to director of business analytics and then to director of underwriting and business analytics a position she has held since 2017. Before joining New Mexico Mutual, Carey was the financial decision support manager at Presbyterian Healthcare Services. She also served as a systems analyst with St. Vincent Hospital (now Christus St. Vincent Regional Medical Center). Carey holds a bachelor of arts degree in accounting from Washington State University.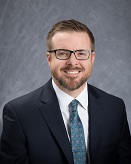 Jeremiah Ritchie
Vice President & General Counsel
Jeremiah serves as legal counsel to the Board of Directors and as a member of the company's Senior Leadership Team. Ritchie is responsible for managing the company's corporate governance department and coordinating outside counsel.  In addition, he will oversee and direct corporate compliance, internal audit, legislative and regulatory relations, and fraud investigations. Ritchie holds a Juris Doctor degree from Brigham Young University's J. Reuben Clark Law School and a Bachelor of Business Administration degree from the University of New Mexico.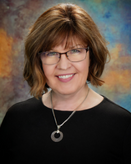 Cindy Mohler
Vice President of Human Resources and Administration
Cindy Mohler oversees New Mexico Mutual's human resources and adminstration departments. She joined the company in 2014 and has over 30 years of experience in human resources and administration. Mohler is certified as a Professional in Human Resources® (PHR®) by the HR Certification Institute (HRCI®) and as a SHRM Certified Professional (SHRM-CP) by the Society for Human Resource Management (SHRM®). She is also on the board of directors of the Society for Human Resource Management's New Mexico State Council (SHRM New Mexico). She previously served on the board of the Carrie Tingley Hospital Foundation.