Upholding our vision
Board members keep our strategic operations on track and help us to weigh the value of proposed initiatives. We rely on their extensive experience to inform our corporate decision-making.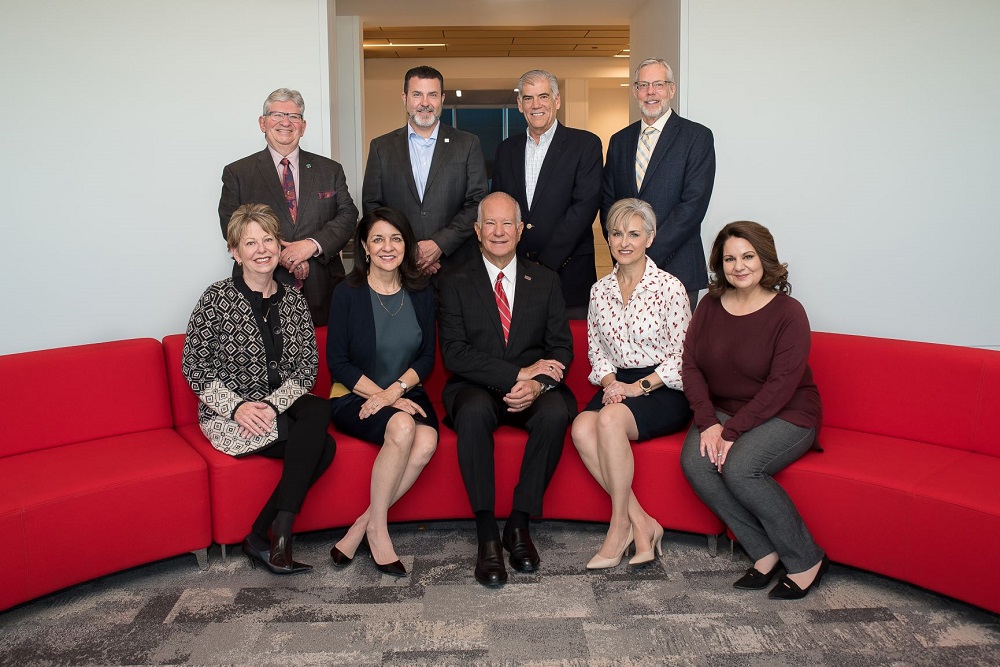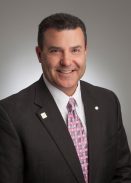 Thomas Antram
Board Member
Thomas "Tom" Antram is a native New Mexican, growing up in Alamogordo until moving to Albuquerque to attend the University of New Mexico, where he earned his bachelor's Degree in Organizational Communication. He also holds an Applied Sciences Degree in Funeral Service. Tom began his career in Funeral Service at FRENCH in 1993. Since then, Tom has had the opportunity to work in nearly every area within FRENCH, including his current role as President & CEO. Tom became an owner at FRENCH in 2010. Tom has been involved in several non-profits as a volunteer and board member. He is the current President of The Rotary Club of Albuquerque, past chair of the Greater Albuquerque Chamber of Commerce, past chair of the United Way of Central NM campaign, past chair of Ronald McDonald House Charities of NM. He currently sits on the Advisory Board for the Bank of Albuquerque and is the Honorary Commander for the Safety Center at Kirtland Air Force Base.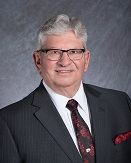 Sam Baca
Board Member
Samuel L. Baca is a certified public accountant with the firm Baca & Howard, P.C. He is a member of the American Institute of Certified Public Accountants, the New Mexico Society of Certified Public Accountants and the New Mexico Estate Planning Council. He has served as resource to the judiciary in New Mexico, providing leadership on the statewide alimony guidelines committee. His expertise regarding finances in divorce matters also is provided to the collaborative law group and to the Samaritan Counseling Center's Center for Changing Families. He was previously elected by the policyholders of New Mexico Mutual to serve on the Board of Directors from May 2008 to May 2016.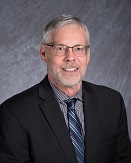 Norm Becker
Board Member
Norm Becker, President and CEO of New Mexico Mutual since April 2008, has vast experience in the business of insurance and health care. With the significant and increasing contribution of medical cost to the total cost of claims in the workers' compensation industry, Mr. Becker brings unique experience to the position. His former roles included 20 years with Blue Cross Blue Shield plans with the last seven of those years as CEO of Blue Cross Blue Shield of New Mexico. He was also President and CEO of Lovelace Health System from 2003-2006, a system of hospitals, a multi-specialty medical group, health plan and medical laboratory. Mr. Becker has also been an active leader in the community. He is past-chair of the Greater Albuquerque Chamber of Commerce and Leadership New Mexico, as well as former chair of United Way of Central New Mexico. Additionally, he sits on other community related and business boards around New Mexico. Mr. Becker was honored as a Top Performing CEO by New Mexico Business Weekly in 2010.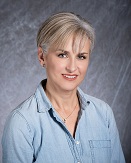 Christina Campos
Board Member
Campos is the Administrator of Guadalupe County Hospital, a 10-bed general acute care hospital in rural eastern New Mexico, where she began as a hospital volunteer and later served as Finance Officer. Serving as Administrator since 2004, she has reinvigorated the small hospital, improving and expanding services, training and recruiting local staff, and eliminating all agency and traveling staff. She spearheaded the planning, financing, design and construction of the replacement facility, which opened in June 2011. Since then, the small frontier hospital has been recognized as a model of design, quality and patient care. She is past Chairman of the New Mexico Hospital Association Board of Directors. She is Chairman of the NMHA's Protecting Access to Rural Communities committee and has chaired the NMHA PAC committee. She currently also serves on the NM Hospital Equipment Loan Council and the Hospital Services Corporation Board of Directors. She is a founding member and past Chairman of the NM Rural Hospital Network. In 2013, she was appointed by HHS Secretary Kathleen Sebelius to serve on the National Advisory Committee for Rural Health and Human Services for a 3 year term. Ms. Campos has served as NM delegate to the AHA Region 8 Regional Policy Board, and served on the AHA's Task Force on Ensuring Access in Vulnerable Communities, the AHA Small and Rural Governing Council and the AHA Next Generation Physician Leadership Taskforce. In 2017, she was elected to the AHA Board of Trustees and began her three year term in January 2018. She currently serves on the AHA Future of Rural Health Care Task Force and on the AHA Price Transparency Task Force. She was recently elected to serve on the AHA Board of Directors Executive Committee. She received her BA in Latin American Studies and Economics from the University of New Mexico, and her MBA in Health Care Administration from Regis University in Denver, CO.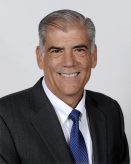 Michael Canfield
Board Member
Michael Canfield has over 35 years of business experience. He entered into small business ownership in 1989 when he founded Valliant Enterprises. His company, which is now doing business as Valliant Consulting Group, provides Human Resources and Organizational Development consulting services. Michael is currently on assignment as the President and CEO of the Indian Pueblo Cultural Center and Indian Pueblos Marketing. These corporations are owned by the 19 Pueblos of New Mexico and are responsible for operating the tribally owned organizations located within the Albuquerque Indian School District. Michael has strong ties to the New Mexico community. He is a member of the Laguna Pueblo and serves on many community based Boards including the United way of Central New Mexico, The Greater Albuquerque Chamber of Commerce, Albuquerque Economic Development, Economic Forum and the Near North Valley Neighborhood Association.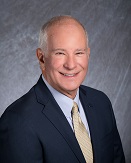 Jay Czar
Chairman
Jay Czar joined the New Mexico Mortgage Finance Authority (MFA) in May 2006 asExecutive Director. He oversees all the programmatic, operational and financial workings of the organization. Under Czar's leadership, MFA manages more than $1 billion in Federal, state and in-house programmatic assets and an additional $1.6 billion in financial assets.  Before joining MFA, Czar was the Vice President of Marketing and Government Affairs for Lovelace Health Systems. Prior to that, he had a distinguished 27-year career with the City of Albuquerque culminating in the city's top position as Chief Administrative Officer.  Czar attended the University of New Mexico where he earned a BA in psychology. He went on to earn an MBA degree from New Mexico Highlands University. Czar also attended Harvard University's John F. Kennedy School of Government program for Senior Executives in State and Local Government.  Czar serves on several boards including the Albuquerque International Balloon Fiesta Board and the University Of New Mexico School Of Public Administration Advisory Council. He also represents the State of New Mexico on the Federal Home Loan Bank of Dallas Advisory Council.  In 2010 Czar was recognized as a Top Performing CEO by NM Business Weekly.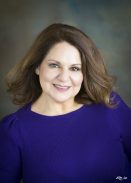 Ronda Gilliland-Lopez
Board Member
Ronda Gilliland-Lopez brings a wealth of workers' compensation expertise to the Board. For 24 years, she has overseen the operations and financial success of one of the state's oldest self-insurance programs as Assistant Administrator of the Mechanical Contractors' Association of New Mexico's Self-Insured Workers' Compensation Group Fund. She also serves as Assistant Administrator of both the Mechanical Contractors' Association of New Mexico and the Sheet Metal Contractors' Association of New Mexico.
Ms. Gilliland-Lopez co-chaired the Workers' Compensation Administration (WCA) transition team for Governor Michelle Lujan Grisham. She also chairs WCA's Independent Medical Examination (IME) Committee, which designates an approved list of health care providers who are authorized to conduct IMEs. She hears appeals as a member of the National Council on Compensation Insurance's (NCCI's) New Mexico Workers' Compensation Appeals Board and serves on NCCI's New Mexico Assigned Risk Board of Governors.
With a keen understanding of New Mexico workers' compensation statutes, Ms. Gilliland-Lopez advocates for the passage of workers' compensation legislation on behalf of her industry. She also serves on the Governing Council of ACE Leadership High School, a charter school that prepares students for leadership roles in the construction industry.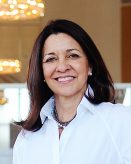 Maria Griego-Raby
Board Member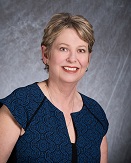 Julia Rose
Board Member
Julia Rose is a private practice attorney based in Santa Fe.  From 2008 to 2012 Julia served as Executive Vice President and Chief Operating Officer of First National Bank of Santa Fe and as a member of the Board of Directors of First National and First Santa Fe Insurance Services, Inc.  She is also a member of the St. Vincent Hospital Foundation Board.